Suzuki Samurai G13 HiPro Pack Performance Engine Kit
This is a complete G13 HiPro Pack Engine kit!
What a package deal !!!!!
This Engine Kit Package will give you
90-100 horsepower and 9.5 to comp ratio!
and still gets killer gas mileage and runs great on pump gas!
The stock G13 engine has only 58-63 horsepower
Will pass emissions in all states except for California (off-road use only in California)
It is sold as an exchange and there is a 300.00 core charge until we receive your rebuildable cores back.
you will need to return rebuildable Crank, rods and Camshaft in order to receive core credit

Rebuild your worn out motor with one of our HiPro Kit Packs!!!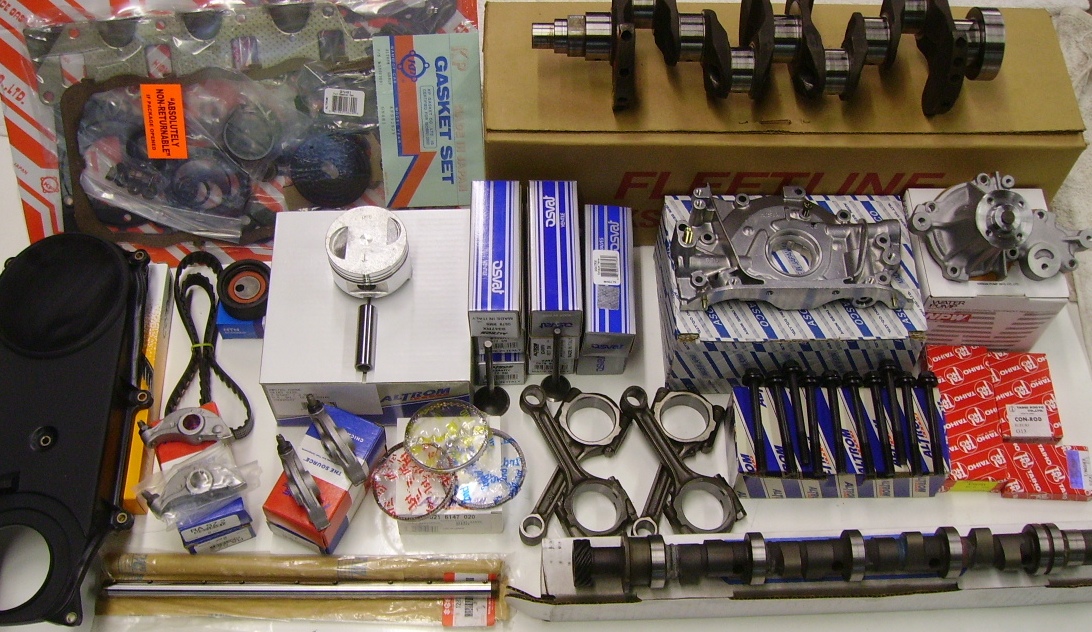 This kit includes all of the following!
G13 HiPro Pack
Water Pump
Timing Belt
Timing Belt Tensioner
Timing Cover
Head Bolt Set
Rv2 Camshaft
2 Rocker Shafts
8 Rocker Arms
8 Tappets + 8 Adjuster Nuts
Set of 4 Flat Top Pistons
Full set of Chrome Rings
4 new Piston Pins
Rod Bearing Set
Main Bearing Set
Thrust Washer Set
Oil Pump
Full Gasket Set
Viton Valve Stem Seals
4 Italian Osvat Intake Valves
4 Italian Exhaust Valves
Reground Crankshaft
4 Remanufactured Rods
PaceSetter Header
Redline Weber Carb
With, Linkage, Adapter, Gaskets, Bolts and Air Cleaner
$1699.00 + 300.00 Core

When you buy you must specify year and model
1986 to 1988 carbureted Suzuki Samurai 4 cyl. Motor
Will fit in any year but must remove fuel injection and purchase carbureted intake manifold
Don't waste your money buying from the dealer save big bucks and buy it here!!!!

We accept Visa MC Discover American Express PayPal Money orders and Cashier Checks!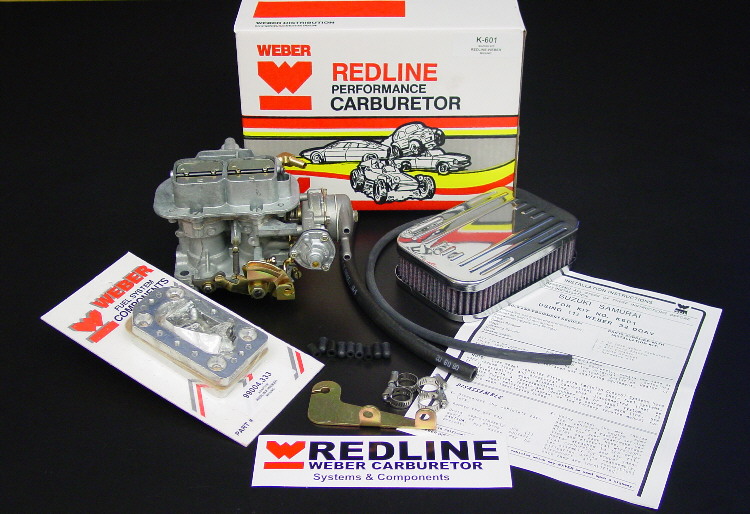 Shipping is actual cost (about $100.00) E-mail us your zip code for a shipping quote

We can be reached toll free at 1-800-450-3177

E-mail us with questions
Click on the banner for contact information!



HOW TO CONTACT US!!


E-Mail US at
jfe@pacifier.com