Suzuki Samurai G13B rebuilt long block engine
This is a rebuilt G13b long block!
It is fully rebuilt and comes with a 6 month 6,000 mile warranty
It is sold as an exchange and there is a 400.00 core charge until we receive your rebuildible core back.

Replace your worn out motor with one of our remanufactured engines !!!

when you buy you must specify year and model
auction for 1986 to 1995 Suzuki Samurai 4 cyl Motor
Our Remanufactured engine is built right every engine goes through a lengthy process of hi tech cleaning and machining
The block is hot tanked, checked for cracks, the line bore is checked for straightness, and all bolt holes are checked and re-tapped,
Then engine block is decked and bored and it again gets hot tanked then it is painted and fitted with new freeze plugs and oil galley plugs.
Rods checked for stress and straightness then are resized on the large end
Crank shaft is hot tanked and checked for straightness then reground
Short block is assembled with a brand new quality piston in each hole, as well as new piston pins and clips and new high quality rings.
Cylinder head is completely remanufactured with a 3 angle valve grind and a fresh surface as well as brand new Viviton valve stem seals.
Leave out any of these parts and procedures and you still have a used engine!!!
Don't waste your money buying from the dealer save big bucks and buy it here!!!!

We accept Visa MC Discover American Express Paypal Money orders and Cashier Checks!

Custom Engine Colors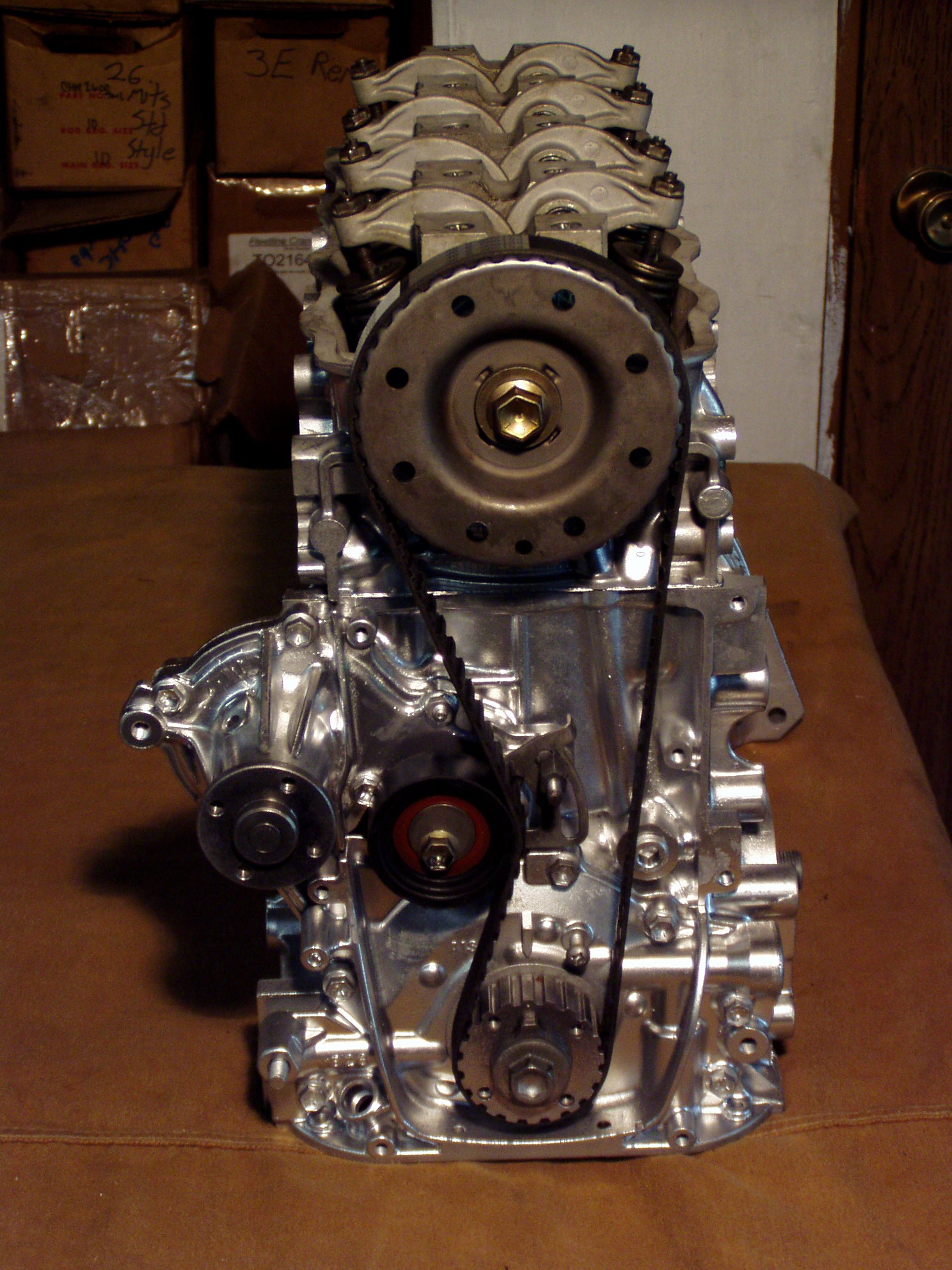 Shipping is actual cost e-mail us your zip code for a shipping quote

We can be reached toll free at 1-800-450-3177


E-mail us for questions on this or other E-bay auctions

Click on the banner for our about me page!



HOW TO CONTACT US!!


E-Mail US at
jfe@pacifier.com